who we are
Al-Anwar Company  for General Contracting and Supplies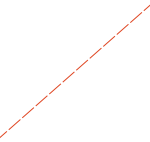 Al-Anwar Company for General Contracting and Supplies is one of the most important companies operating in the field of supplies and contracting in the Egyptian market, as the company has a set of capital, human and technological resources that helped the company to provide the best supplies and contracting services through the company's commitment to global competitiveness criteria in terms of quality, prices and delivery terms, the place and time of delivery, after-sales services, and all other criteria that ensure the level of competitiveness of the company constantly increases
Company profile
---
 AGCS has accumulated a strong and healthy market trust through a simple principle that we follow.
AGCS is among the leading distributors of Industrial, Power, Energy equipment and Mechanical products in Egypt for almost two decades.
AGCS has been providing support and services to all major industries, contractors and traders in the region.